No.33 CBD Multivitamins 300MG / 30 Gummies No.33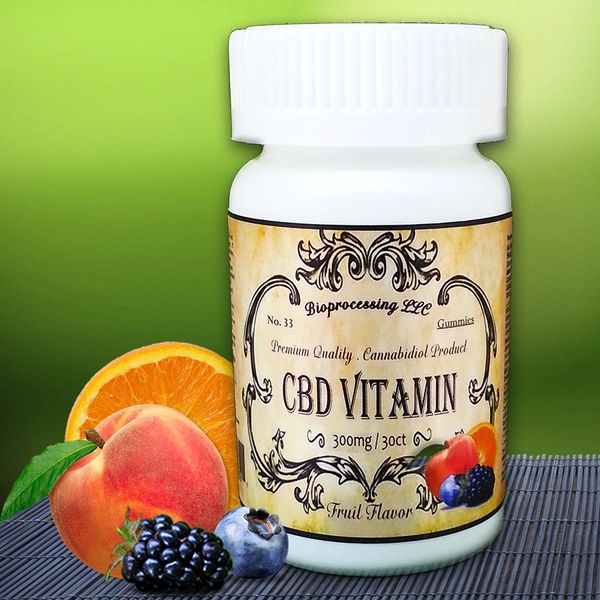 No.33 CBD Multivitamins 300MG / 30 Gummies No.33
To order please call 352-978-5293
CBD Multivitamins 300mg
in a 30 Tablet bottle.


Our CBD Vitamins provide a fusion of essential vitamins, minerals and natural fruit flavors with the added antioxidant qualities and essential branch chain amino acids (BCAAS) from CBD** in a delicious gummy. This complete multivitamin is specially formulated for adults and provides a great-tasting and convenient alternative to traditional, hard-to-swallow pills.
Each serving provides:
A healthy dose of CBD**
Antioxidant vitamins C and E
An excellent source of vitamins B12, B6, Folic Acid and Pantothenic Acid
As much vitamin A as one cup of broccoli
As much vitamin C as one tangerine
As much vitamin D as 5 oz. of Salmon
Natural Berry, Peach & Orange flavors.


Gluten Free


Legal in all 50 states. No prescription or permit required.



** These statements have not been evaluated by the Food and Drug Administration. This product is not intended to diagnose, treat, cure or prevent any disease.
† Daily Value (DV) not established.

Reviews