No.2 CBD Oil 500MG / 30ML - 1 OZ Original Flavor No.2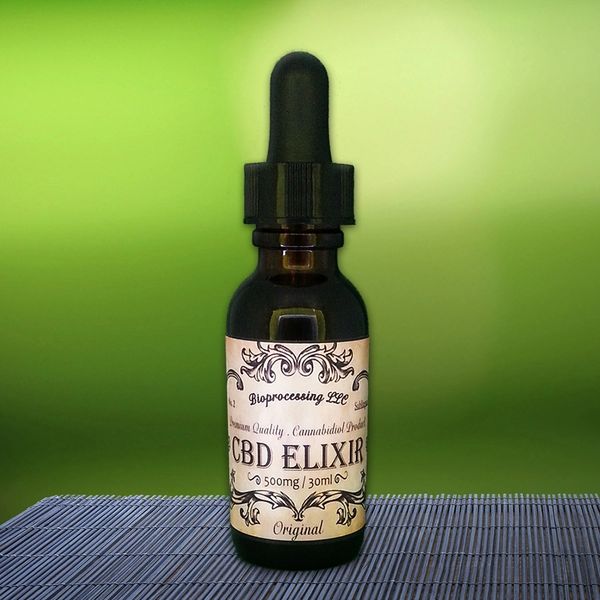 No.2 CBD Oil 500MG / 30ML - 1 OZ Original Flavor No.2
To order please call 352-978-5293
CBD 500mg in a 1 oz / 30 ml dropper bottle.
The choices are limited when it comes to CBD tinctures. Some CBD tinctures originate from parts of the cannabis plant that are not legal to ship or sell in the US. CBDglobalLabs tincture, like every product, sold in our site, is 100% legal to buy and use in the US and in 40 other countries.
Our CBD tincture is extracted from industrial hemp which contains very little to no THC. So they are as legal as buying hemp oil at the grocery store. But from a health benefit stand point, our products have a much greater concentration of CBD than hemp oil bought at the local store.
No.2 Cannabidiol (CBD) Oil 500MG / 30ML - 1 OZ Original Flavor No.2
No.2 CBD drops contain 500mg of CBD per bottle. Making each serving about 16mg of CBD and there are about 40 total servings per container. At the recommended serving size the bottle should last up to 2 months with continuous use. †
Our premium quality CBD tinctures are made by means of Co2 extraction, which leaves a highly concentrated, totally pure extract that is easier to digest and assimilated. The CBD is then blended with 100% pure, cold pressed, imported, hemp seed oil to produce the desired concentration.
How to Use
This is a sublingual product. Squeeze the recommended serving under your tongue, hold for 90 seconds, and then swallow.


Ingredients
•100% pure, cold pressed, imported Hemp Seed Oil
•Co2 extracted CBD Oil
•Pure CBD Isolate Concentrate
•Original/Unflavored

Legal in all 50 states. No prescription or permit required

** These statements have not been evaluated by the Food and Drug Administration. This product is not intended to diagnose, treat, cure or prevent any disease.
† Daily Value (DV) not established.

Reviews